Compared to the traditional Goods lift the difference in the goods cum passenger lift is the involvement of human passenger which ultimately leads to the additional safety features in the machine.As our goods cum passenger lifts do not have coupling engaged between lift and the machine, this ultimately enhances safety to our customer.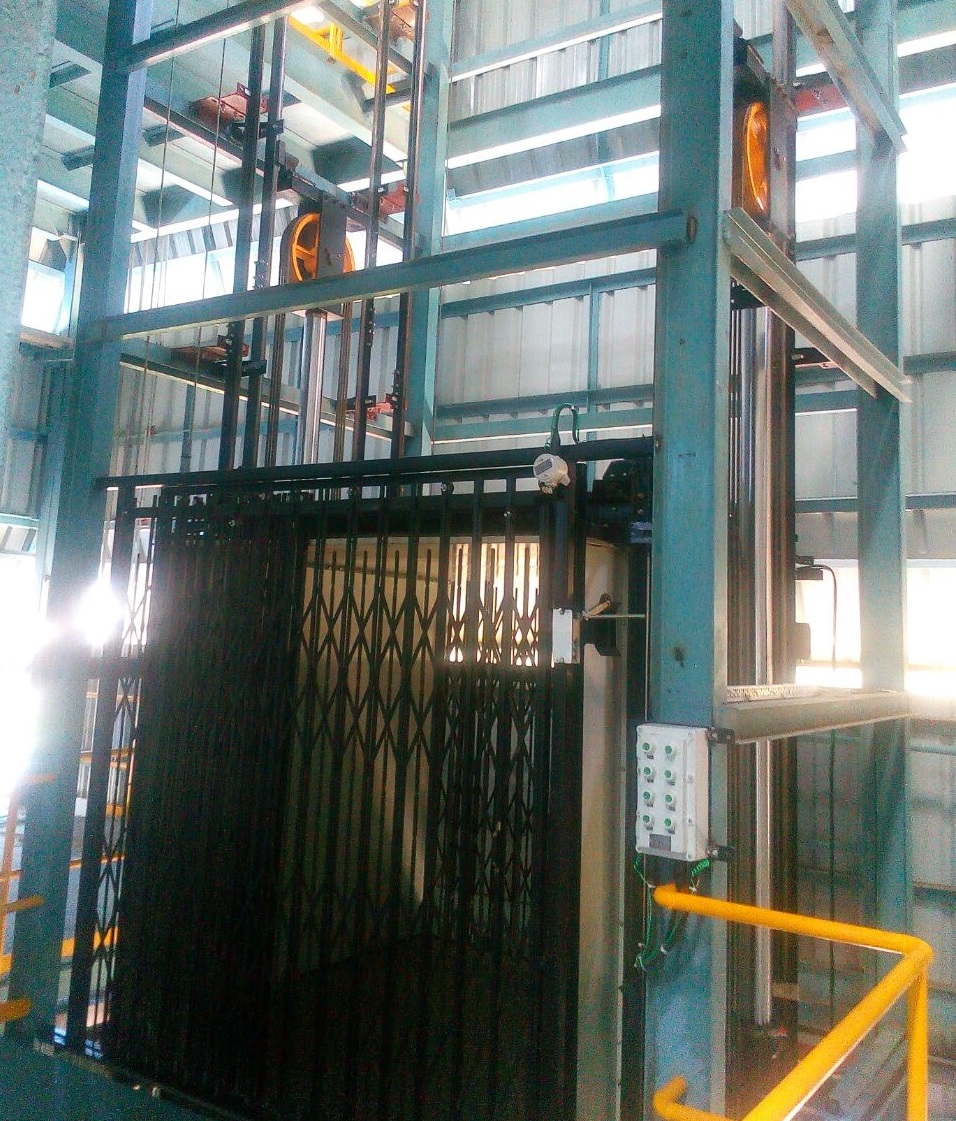 We at S.Cranes manufacture goods cum passenger lift in 2 variations which are as below:-
Electric Wire rope goods cum passenger lift: The movement of the lift is based on the coiling and uncoiling of a wire rope on a rotating drum. This leads to lesser rope stressand longer life. These lifts are quicker to install and require lesser space and are economical.
                Special features of this lift are as below:-
Capacity – 0.5 Ton Onwards
Simple in design
Suited for low cost installations.
Traction drive type goods lifts –This lift is smartly & securely designed which helps in providing greater safety to the users. This is achieved by using 3 or more independent wire ropes stretched across the main traction sheave. Secondly, there being no positive coupling between the lift and the machine which leads to greater safety as a slip is permitted whenever there is an obstruction to the lift movement. Unlike in the drum wound design there is no overload on the motor; in case of lift overshooting on the top floor. Jerk free,smooth, higher speed travel is possible using traction driven type goods lift.